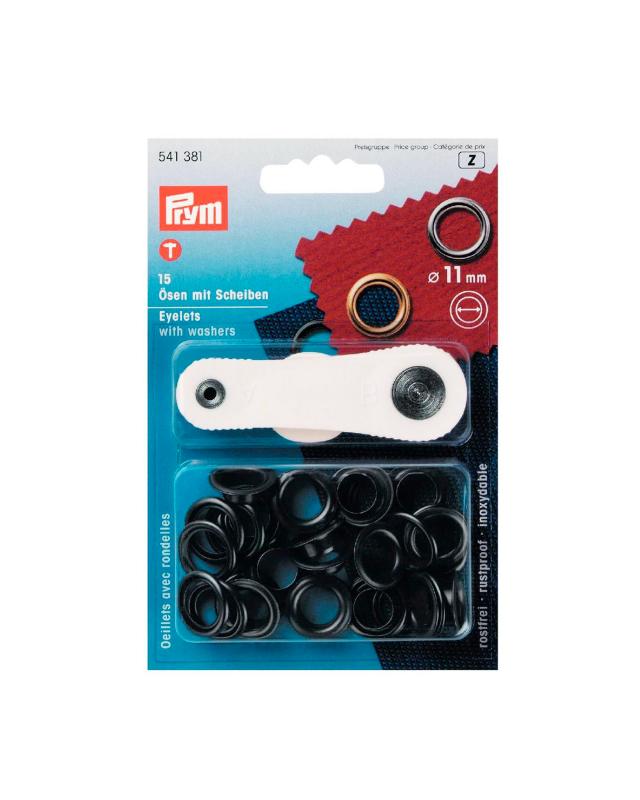 Eyelets with washers 11mm Prym (x15) Metal
Box of 1
5 stainless steel Prym
eyelets and setting tool.
Grommets are used to
reinforce
holes in your designs to allow cords or laces to be passed through.
They are often used on coats, shoes and tarpaulins for camping and sailing.&nbsp
Easy to use,
you can use the
Prym Vario tool
or pliers.
Here is a
Prym tutorial
to help you with your sewing project:
https://www.youtube.com/watch?v=NQCpXfafBzU
Eyelets with inner diameters of 11 and 14 mm can only be attached with the provided tool and a hammer. The eyelets must be securely fastened so that they do not turn anymore. This prevents them from coming loose when the fabric is stretched.
This product is also available with the following colors:
Availability : In Stock
Shipping time : 24 to 48 hours
There are no reviews for this product yet

Submit my review