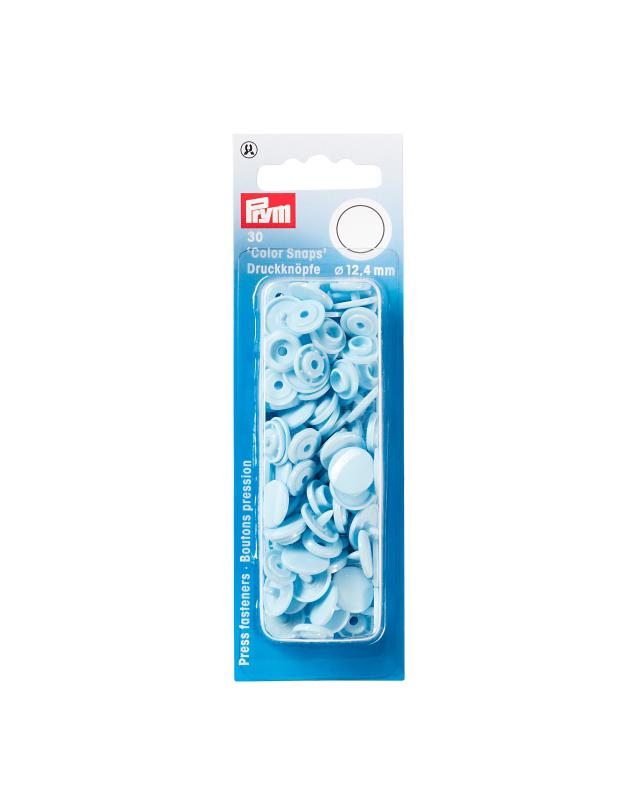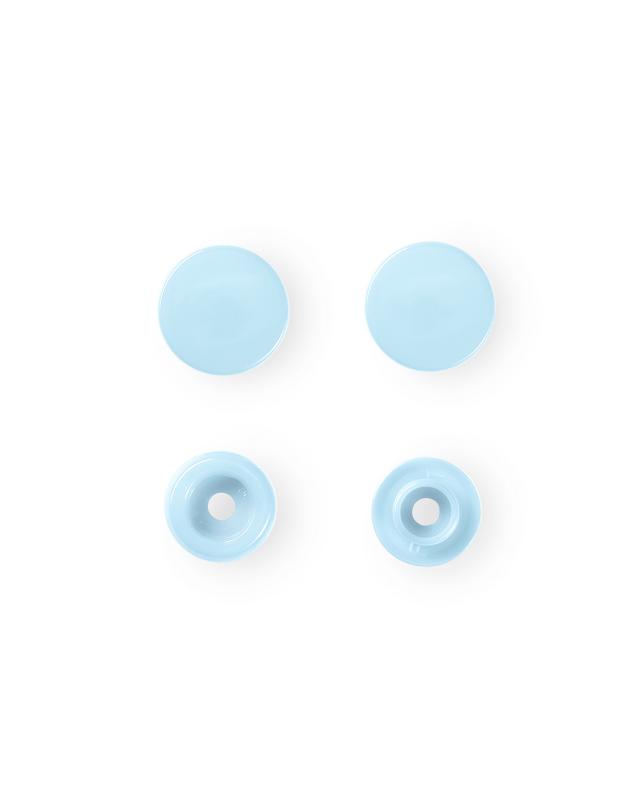 Press fasteners 12.4mm Prym (x30) Light Blue
Set of&nbsp30 colour snaps&nbsp12,4mm&nbspPrym.
This&nbspOeko-tex&nbspcertified plastic snap is available in various shapes and colours.
Durable&nbspand&nbspeasy to use, it is impossible to tear off this snap after it has been removed without the right material.

Seamless coloured snaps&nbspshould be fixed with&nbspPrym Vario&nbspor&nbspVario Love clips. If you do not have a Prym Vario Love clip, you will need to invest in the&nbspPrym Color Snaps Tool Set.

A&nbspcolor snaps&nbspis made up of&nbsp4 parts&nbspin order to assemble a complete button.
Step 1: Drill the right side of your design with the cap with a point
Step 2: add the circular part underneath

Step 3: join the two parts with your Vario or Vario Love Prym pliers

Step 4: Repeat the first 3 steps on the left side of your creation in a symmetrical way in order to close your creation.
This product is also available with the following colors:
This product is not available
| | |
| --- | --- |
| Reference | 25470033 |
| Composition | 100% Plastic |
There are no reviews for this product yet

Submit my review